About Us
Company History/Team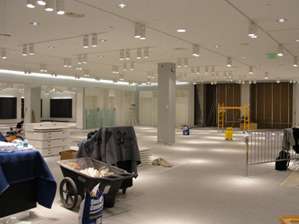 At 14, very few young people have a passion that will lead them to their life's work. Austin Duchaine is one of the few who discover their passion so early in life. When he was just 14, he discovered that he genuinely liked drywall and everything connected with the construction industry. He also began to realize that he has the blood of an entrepreneur flowing through his veins. More than 20 years after he first worked with drywall, he still gets up every working day looking forward to serving clients in the construction industry.
"I got my start in this business when a family friend who owned a drywall company let me work for him. When I started working, my initial intention was to save money so that I could go on and study computer science, but as I worked in the business, I found that I really like drywall and construction. By the time I was 17 or 18, I decided that I wanted to have my own business. So, in 2003, when I was 20, I started Atlas Drywall.
"In 2010, I reorganized the business, changed the name to AD&C Drywall, and a good thing became even better. Today AD&C does drywall and many other types of construction work. AD&C is too big for me to micromanage, and while I do provide oversight of company operations, my primary duties are Sales, Estimating, and company Leadership. Project Managers Scott Wallace and Chris Duchaine direct day-to-day operations, and Dora Chu and Adrian McLane manage our busy office."
About Austin: "I'm happily married with 3 daughters and a new son who keep me busy when I'm away from the business. I enjoy backpacking and an occasional game of golf, and I try to "Pay it forward" by helping young entrepreneurs and by participating in a Mastermind Group."
---
Our Guiding Principles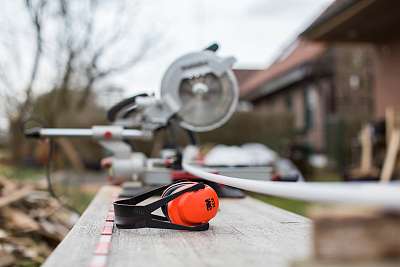 At AD&C we work closely with our customers to ensure on-time delivery to the end consumer. We use cutting-edge technology in both the office and in the field to follow the safest practices and to deliver the highest quality product.  Our open communication with our customers helps identify issues as they crop up, and when they do, we strive to remedy them immediately. We work diligently to meet our customers' needs, and as a result, we have ongoing relationships with many loyal customers, including some who have been with us since our first days as Atlas Drywall.  
---
Geographic Area Served
From our headquarters in York, Pennsylvania, AD&C serves customers throughout the Mid-Atlantic region, within a 4-hour radius of our York home. Recent projects have taken us to Frederick, Pennsylvania, Philadelphia, Baltimore, Natrona Heights, PA, and Whitehall, PA.